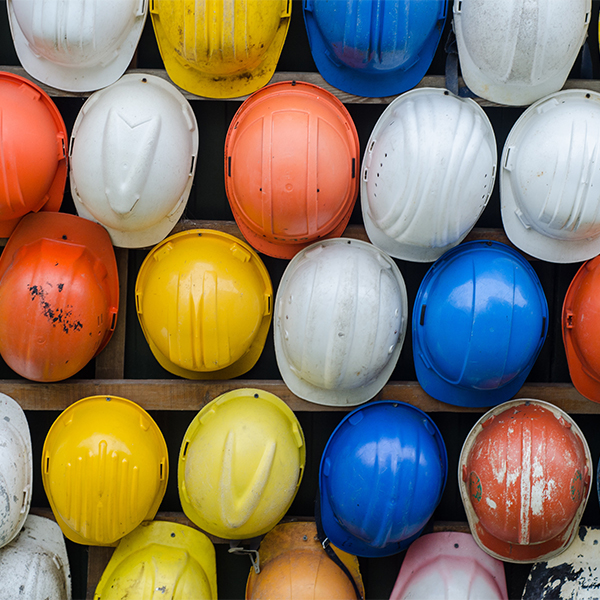 All of our team members are cross trained. While they each have their specialties, WG team members are well trained in many aspects of the HVAC industry and each can perform a multitude of tasks and positions throughout the company. This not only makes our team members a cut above the rest, but also keeps them busy all year long!

Bill
Owner
Bill is the second generation owner of WG Heating & Cooling. Following in his father's footsteps, early in his life he made the career change to HVAC. While working for WG Heating he completed the HVAC program at Macomb Community College. After a very long career with the company, Bill then purchased WG Heating from his father. Since then he has helped grow the company into what it is today.

Billy
General Manager
Billy is the third generation in the WG family. As early as 12 years old during the weekends he would come to our facility to put away and learn the materials used in HVAC installations. As he aged and during school breaks he would then apprentice with WG team members within all aspects of the company. After high school Billy then attended the College of Business at Central Michigan University and earned a degree of Bachelors of Science in Business Administration. From there he worked his way though the company one department at a time. He now works as the General Manager for the company.

Colt
Owner/Operator of WG Fireplace
Colt is also a third generation in the WG family. Much like his father and brother he worked his way up through the company from the bottom up. As he became very well versed within the HVAC trade, Colt then looked for a way to expand his knowledge and expertise. Colt is now the Owner and operator of WG Heating's sister company, WG Fireplace.

Cheri
Office Manager and Chief Financial Officer
Cheri is our Office Manager and Chief Financial Officer. She has been with WG Heating for over a decade. With a degree in Business Administration, Cheri helps manage and coordinate the day to day operations in the office. She is the smiling face you first see when you come into our office and the friendly voice you first hear when you call. As an integral part of the company and with a growing knowledge of HVAC, Cheri can help troubleshoot many common issues with you over the phone.

Lee
Warehouse Manager
Lee is our full time Warehouse Manager and master fabricator. He has been with us for over 20 years. He makes sure our warehouse is always organized, well stocked, and fabricates all custom sheet metal and fittings needed for any of our jobs. Lee is also a very good technician and installer.

John
Service Manager
John is our Service Manager. He has been with us for over 20 years. Like most of our team members, John started at an entry level position. Throughout his career, with his knowledge and dedication, he has risen to his current position. John is the "go-to guy" for all of our in-house technician training/ troubleshooting. If you have a problem, John has a solution!

Zack
Technician and Installer
Zack works as both a technician and an installer. Early on in his career his drive and passion for our industry helped him progress quickly. His technical and creative mind always helps him solve the most challenging issues.

Robbie
Technician and Installer
Robbie works as both a technician and installer. He joined our team years ago with little knowledge of the HVAC trade. While he was gaining great experience with WG during the day, Robbie was attending HVAC schooling in the evenings.

Vince, Justin and Dominic
Rough Install Department
Vince, Justin, and Dominic are all part of our rough installation department. With their expertise they aid in the layout and installation of the foundation of the HVAC system. With the final product in mind, this department requires forward thinking to avoid any conflict with future building processes.

Aaron, Devin, Keith and Derek
System Installation Department
Aaron, Devin, Keith, and Derek are all members of our duct installation department. Among other tasks, they construct the duct systems that are the vessels for the conditioning of your home. True experts in their field, they install the very detailed and complicated pieces that help aid in the comfort and efficiency of your system.